Gem Certification & Assurance Lab (GCAL), and Sarine Technologies, a global leader in diamond technology solutions, have teamed up to form a new partnership, GCAL by Sarine
This new partnership will combine GCAL's uncompromising standards, backed by its industry-unique 4C's consumer guarantee, and Sarine's revolutionary AI based Color and Grading Technology to transform the diamond industry. This partnership will improve the accuracy, consistency, and transparency in diamond grading and authentication, resulting in increased confidence in diamond purchases.
New AI diamond grading technology will change the way diamonds are graded in the years to come. The AI grading systems use advanced camera and lighting systems to examine and record the color and clarity of diamonds in ways that are similar to those used by gemologists, but then machine learning algorithms analyze the captured images to produce grading results that are unparalleled in repeatability, consistency, and accuracy.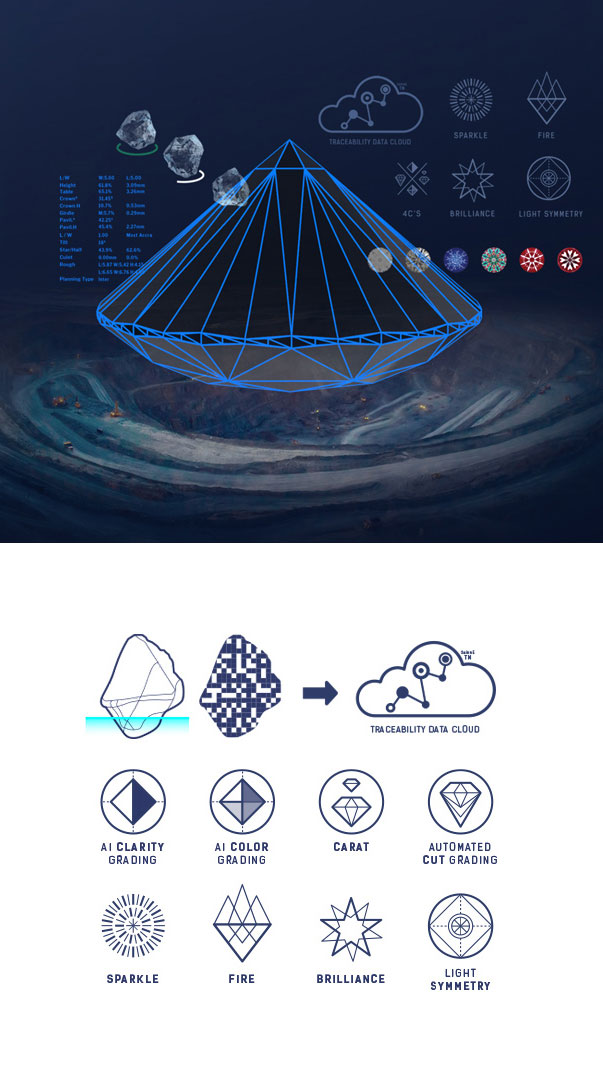 In addition to its AI grading technology, GCAL by Sarine also offers a Diamond Journey traceability solution, which provides verifiable traceability of a diamond's origin, journey, and transformation from rough to polished state.
The GCAL 8X Cut Grade, widely recognized as the most comprehensive and stringent performance based metric system for evaluating cut, will now be elevated with the addition of cutting-edge AI Grading Technology, and Sarine Diamond Journey.
GCAL by Sarine's partnership takes our commitment to quality to the next level. By combining AI technologies, 8X Cut Grades, and Diamond Journey traceability solutions, GCAL by Sarine will provide customers with the most comprehensive diamond grading services globally that cover all aspects of a diamond's quality, as well as a guarantee of the highest-quality grading available.