We believe experts should stand behind their work, that's why we issue Grading Certificates, not just grading reports. Our certificates come with a money-back guarantee so you can feel good knowing you got exactly what you paid for.
The fine print
Have you ever looked closely at a diamond report from one of the leading laboratories? It is riddled with small-print disclaimers refusing any liability for errors in judgment. That's right. If the D-color diamond you bought turns out to be E or F or lower, you're out of luck. Courts have frequently ruled that sellers, not labs, are responsible for such errors. Why? Because the labs warned you beforehand on their reports that they couldn't be held responsible.
Buyer-beware
GCAL thinks buyer-beware diamond reports are irresponsible and unethical. Indeed, GCAL thinks such documents should be called "reports" instead of "certificates." Why? Because true certificates carry liability on the part of the lab that issued them. That's why GCAL became the world's first- and still the only- gem lab to guarantee its color and clarity grades in writing. When introduced in 2000, this money-back grading accuracy guarantee elevated the GCAL diamond document from report to certificate.
GCAL Guaranteed Diamond Grading Certificate
The GCAL Exclusive "Zero Tolerance" 4C's Consumer Diamond Grading Guarantee is fundamental to GCAL's concept of independent, third party grading. The GCAL cash-back policy ensures the accuracy of the cut, color and clarity grades, and the carat weight assigned to GCAL graded diamonds subject to the limitations below. GCAL guarantees that the diamond is an authentic, natural diamond and the carat weight and quality rating is assigned in accordance with international standard grading practices, the GCAL Cut Grading Standard (for round diamonds), and the GCAL Grading Process. Read GCAL's entire guarantee.
AGS Diamond Quality Document
This Diamond Quality Document is not a guarantee, valuation or appraisal, and American Gem Society Laboratories, LLC has made no representation or warranty regarding this document or the value of the diamond herein ... AGS Labs and its employees and agents shall not be liable for any loss, damage, or expense for any error in or omission from this document or for its issuance or use even if caused by or resulting from the negligence or other fault (except fraud, willful misconduct or gross negligence) of AGS Labs or its employees or agents, and shall not be liable for special or consequential damages for any error or omission caused by the acts of others...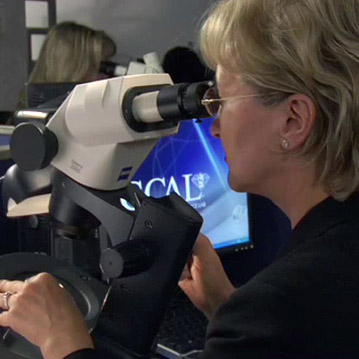 GIA Diamond Grading Report
This report is not a guarantee, valuation or appraisal and contains only the characteristics of the diamond described herein after it has been graded, tested, examined and analyzed by the GIA Laboratory and/or has been inscribed using the techniques and equipment used by the GIA Laboratory at the time of the examination and/or inscription. ... GIA and its employees and agents shall not be liable for any loss, damage or expense resulting from any error in or omission from this report or from the issuance or use of this report or any inscription, even if the loss, damage or expense was caused by GIA or any of its employees or agents.