Introducing GCAL 8X Oval
The GCAL 8X® Ultimate Diamond Cut Grading system encompasses all aspects of diamond cut quality assessment

Introducing


Guaranteed Certificate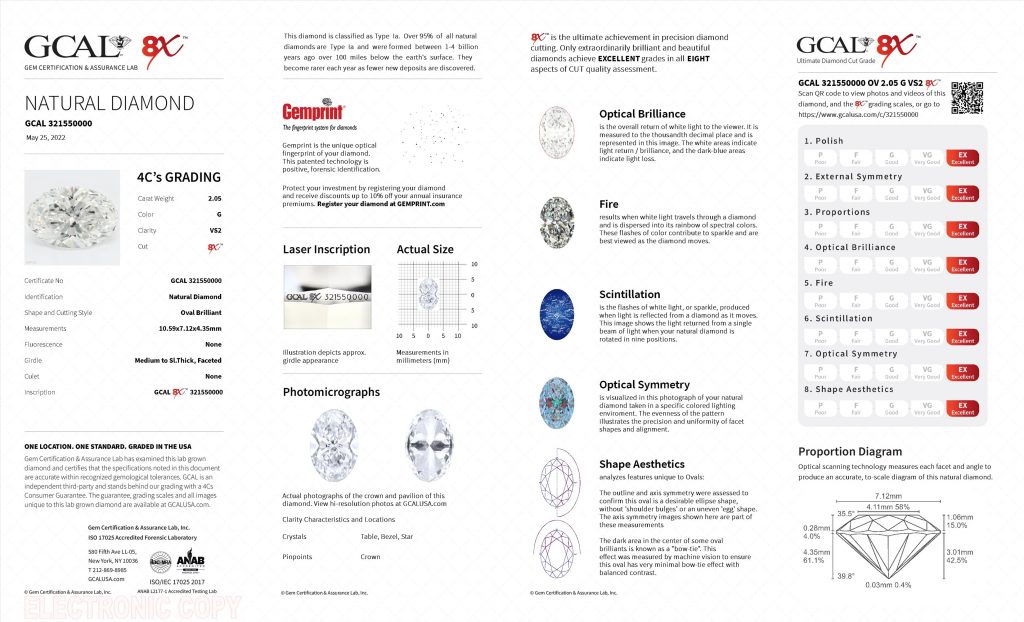 The global diamond industry has witnessed impressive advances in diamond cutting techniques. We think it's time to honor the craftsmanship that truly defines precision diamond cutting.
In today's market, less than 1% of all Oval Brilliant Cut diamonds qualify as 8X. The GCAL 8X Ultimate Cut Grade gives discerning buyers a way to confidently select the most brilliant and beautiful diamonds, even when purchasing online, sight unseen.
GCAL's 8X® standard focuses on EIGHT critical aspects of cut quality assessment. All eight must achieve a grade of Excellent for the diamond to earn the unprecedented grade of 8X®.

Focus on Physical Precision
Excellents 1-2-3
Analyzes the exactness of the physical surface, facet shapes, and angles.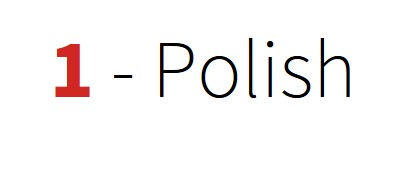 Focus on Light Handling Ability
Excellents 4-5-6
Analyzes the light handling ability of the natural or lab grown diamond.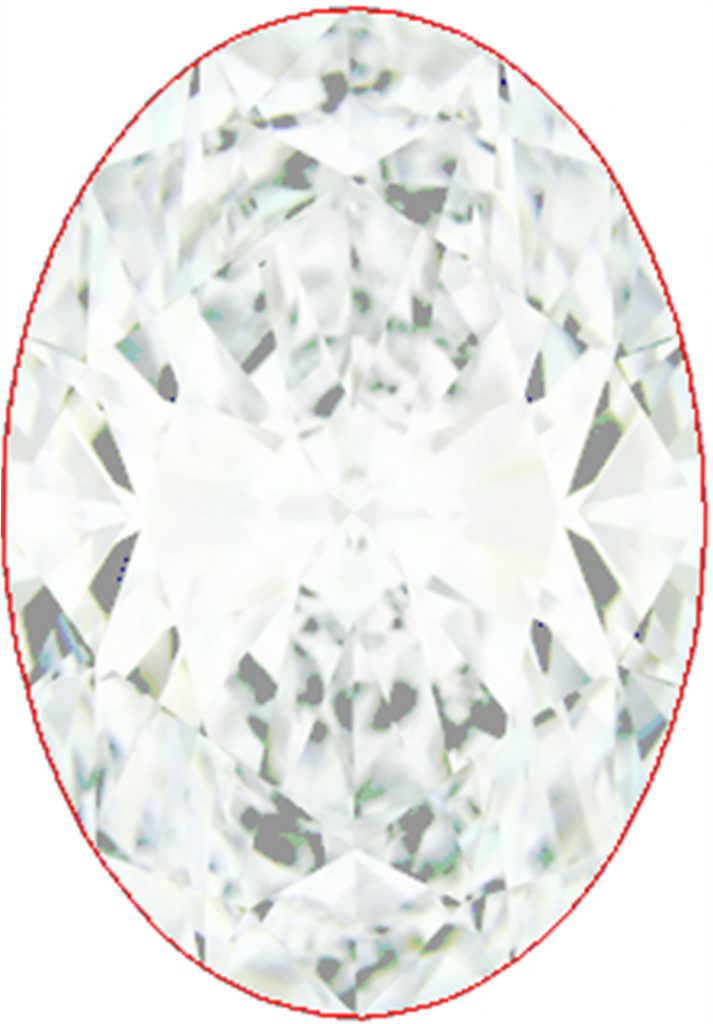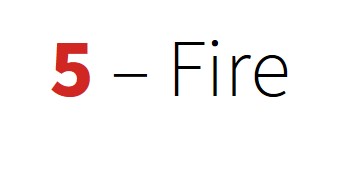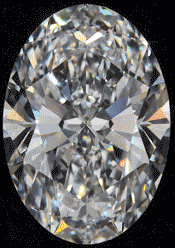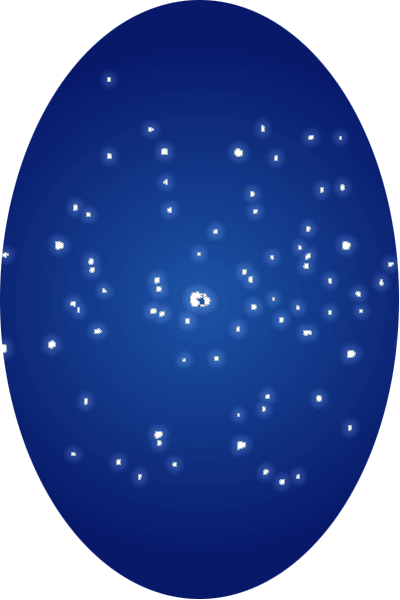 Focus on Optical Precision
Excellents 7-8
Scrutinizes the craftsmanship of the crown and pavilion facets in harmony, to achieve aesthetic precision.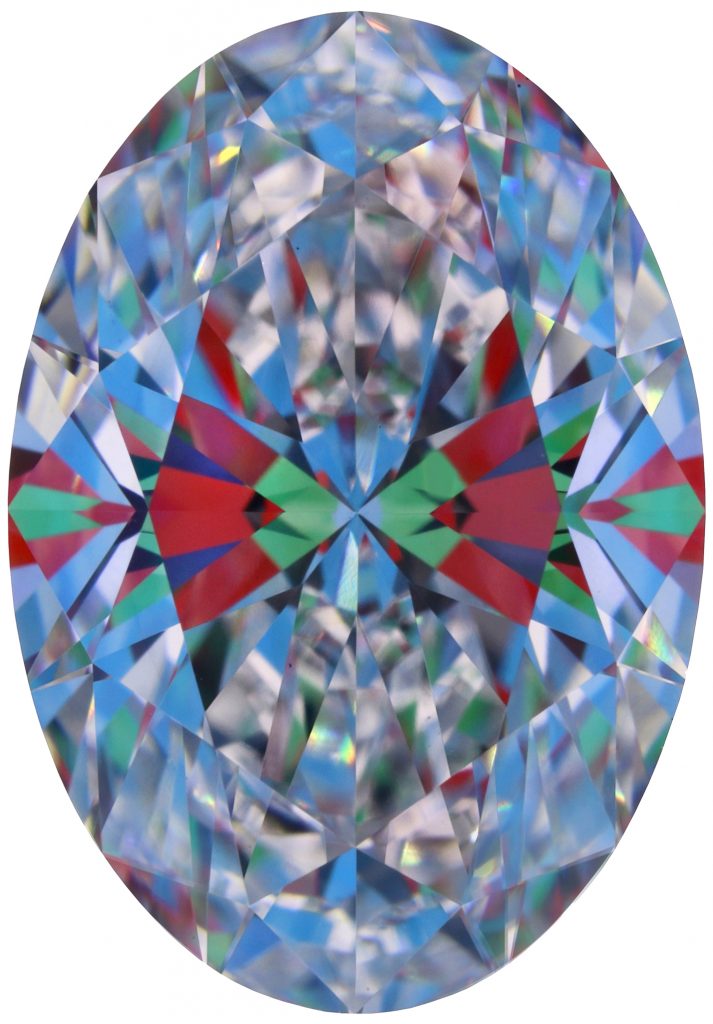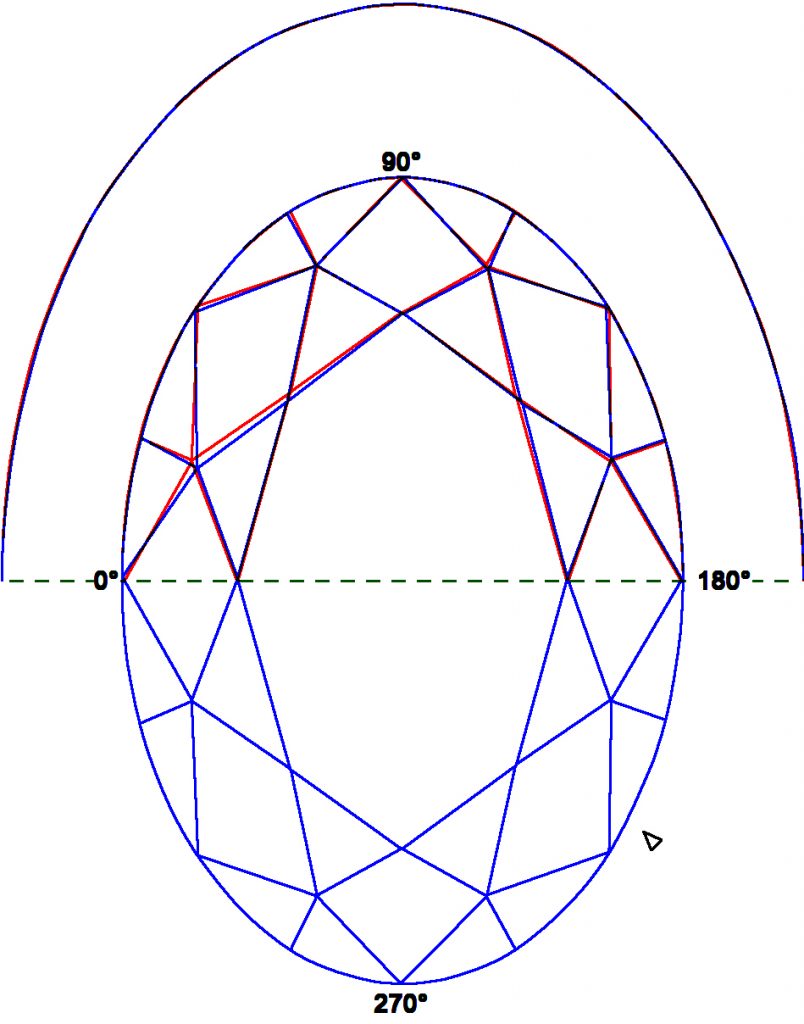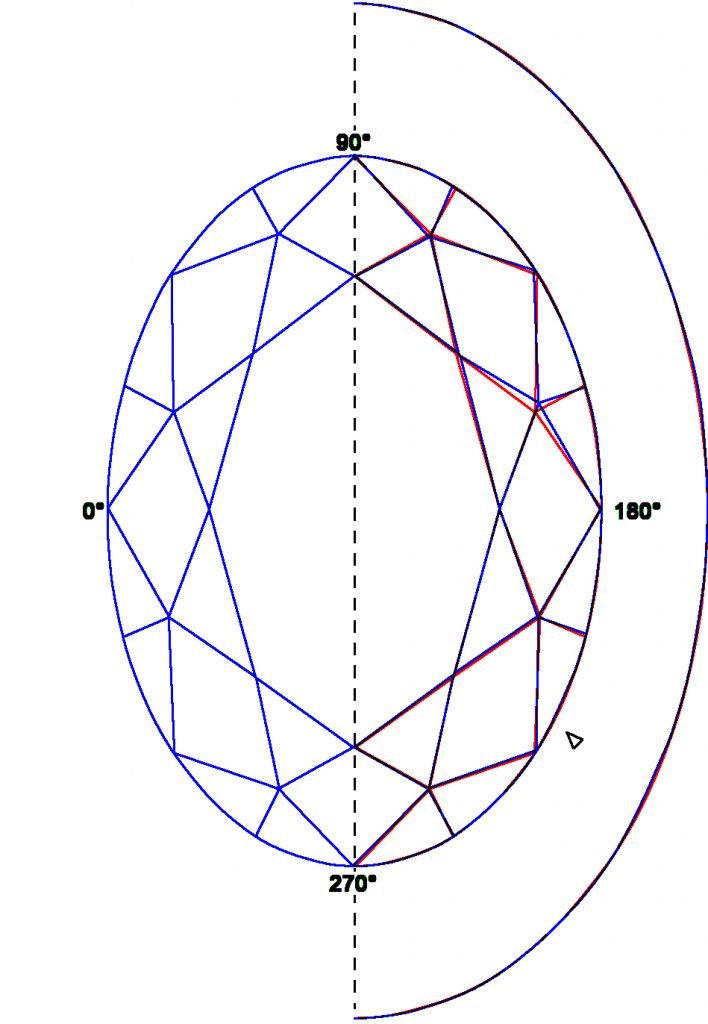 The outline and axis symmetry of every 8X® oval diamond is assessed to confirm the oval is a desirable ellipse shape, without 'shoulder bulges' or an uneven 'egg' shape. The axis symmetry images shown here are part of these measurements.
The dark area in the center of some oval brilliants is known as a "Bow-tie". This effect is measured by machine vision to ensure all 8X® ovals have very minimal bow-tie effect and balanced contrast.

According to Angelo Palmieri, COO of GCAL, "A great many manufacturers have shared with us their frustration of having their precision cut diamonds judged on par with diamonds of a far lesser cut quality, yet graded equally," He added, "Consumers can now identify the best color (D), the best clarity (Flawless), and finally, the pinnacle in cutting can be identified scientifically (8X®)."
"8X® is the ultimate achievement in precision diamond cutting," explained Don Palmieri, founder and president of GCAL. "It's about providing a platform for the world's premier diamond manufacturers to distinguish their products from all others."
Angelo went on to explain how the GCAL team spent years of extensive research, gathering data from hundreds of thousands of diamonds to determine the exacting tolerances required to achieve the best precision cut oval brilliant diamond, including the narrow proportion ranges shown below. The result: GCAL's 8X® Ultimate Diamond Cut Grade

OVAL PROPORTION CHART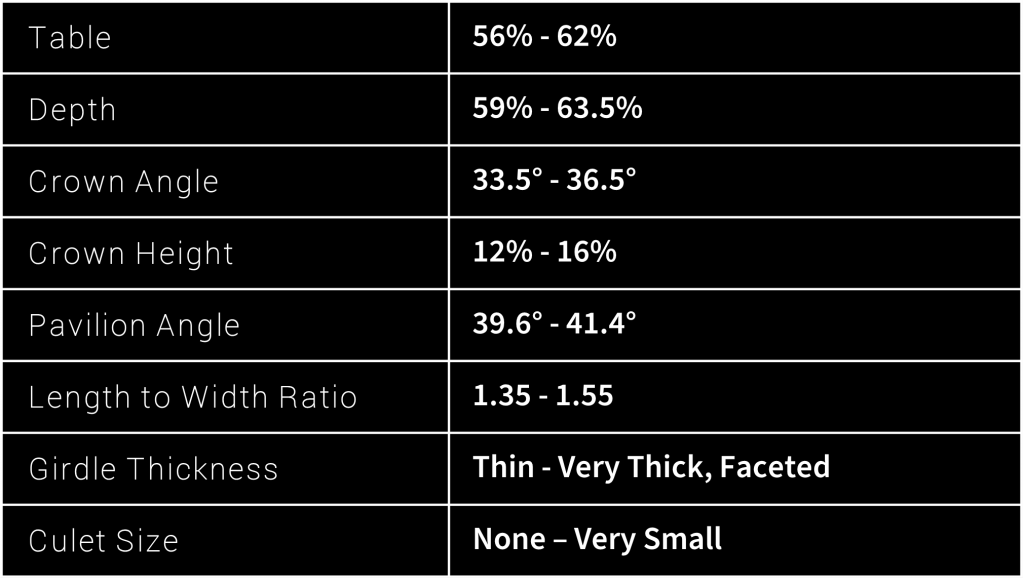 INCLUDED WITH EVERY 8X® CERTIFICATE
Like all GCAL diamond certificates, the 8X® Guaranteed Cert includes a zero tolerance, money-backed consumer GUARANTEE. In fact, GCAL is still the only diamond lab in the world to stand behind their grading with a consumer guarantee.
The world's most sophisticated, non-invasive, positive identification technology that records the unique optical 'fingerprint' or each diamond is included with every 8X® Guaranteed Certificate.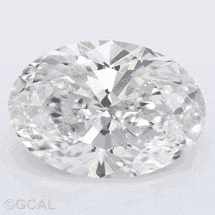 360°, Fire and Scintillation Videos
Customers will see your diamonds come alive with unsurpassed 360°, Fire, and Scintillation videos.
Viewable on the digital verification page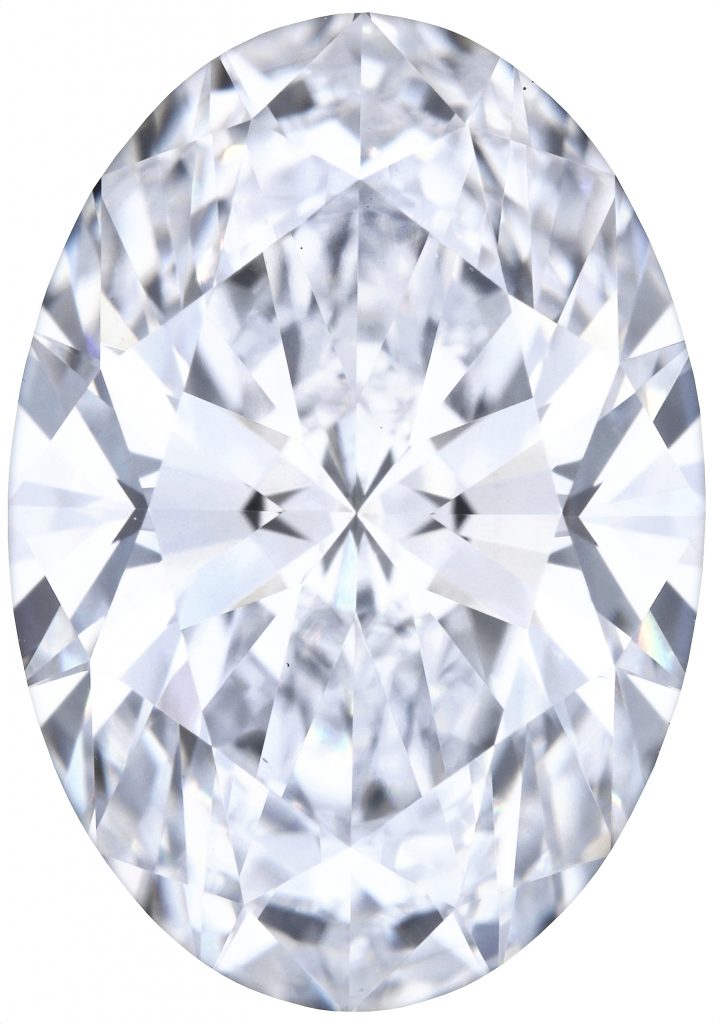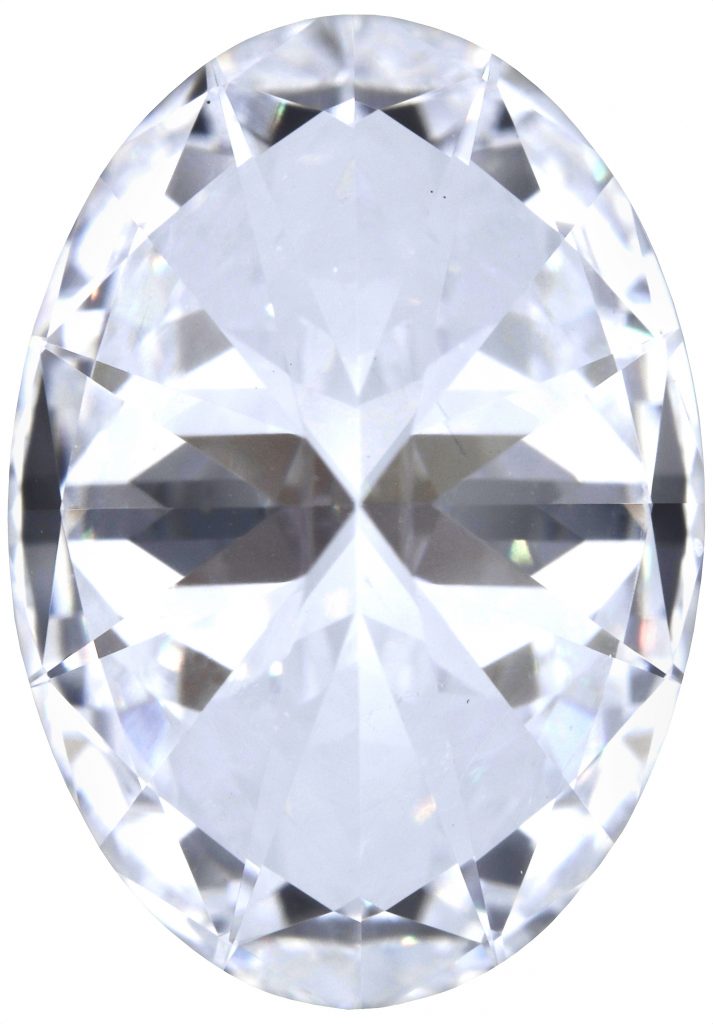 Photomicrographs
Like all GCAL diamond certificates, the 8X® Guaranteed Certificate includes actual hi-res photographs of the crown and pavilion of each diamond.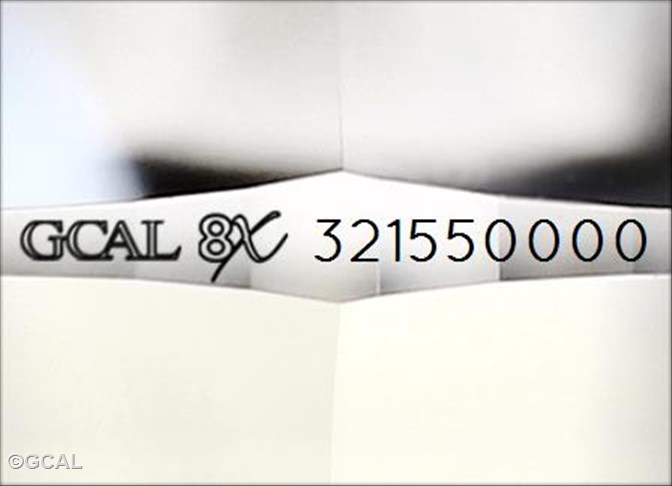 Laser Inscription
Every diamond that achieves the 8X® Ultimate Cut Grade will be laser inscribed with the GCAL number and 8X logo. Lab Grown diamonds are also inscribed 'LAB GROWN'.

THE 8X® CERTIFICATE


The 8X® certificates are available for natural and lab grown diamonds… in both print and digital formats. In print, rich black front and back covers are printed on ultra high quality, tear-proof and water-proof material. Digital certs are the ultimate visual experience, with an explosion of color and brilliance. Customers will see your diamonds come alive with spectacular hi-res photos and the unsurpassed 360°, Fire and Scintillation videos.

For more information about 8X® Oval, please visit the GCAL website at https://www.gcalusa.com/gcal-8x-oval-cut-grade.htmll
For information on any of the exclusive GCAL products and services, including all Guaranteed Certificates, feel free to call Steve Feldman at 212-869-8985, ext. 119. Or email Steve at stevef@gcalusa.com