BECOME A GEMPRINT REGISTRATION AGENT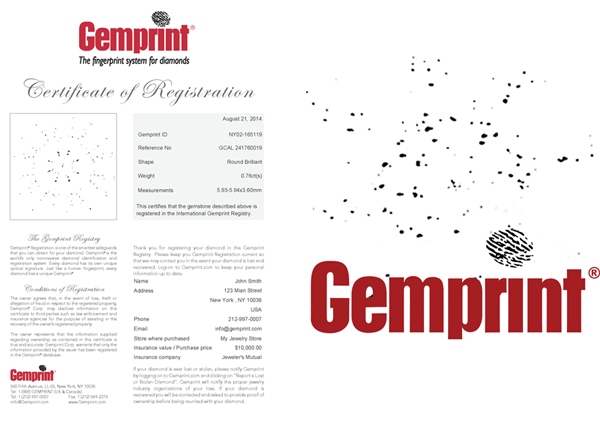 What is Gemprint Agent? Becoming a Gemprint Agent gives you and your company, the opportunity to register diamonds that have already been Gemprinted but not yet registered/listed by their owners in the International database. A Gemprint Agent doesn't need a Gemprint instrument – all you need is a customer with a previously Gemprinted or GCAL Certified diamond.
What's in it for your customer?
Leading insurance companies offer a discount of up to 10% on annual premiums if an insured's diamond is registered with Gemprint. And in the event of loss or theft, having their diamond registered in the constantly monitored Gemprint database, significantly increases the chances for recovery.
How's that for peace of mind? And they'll think you're pretty great for offering this benefit to them!
What's in it for you?
Simply put, additional income for your store with no additional overhead, no monthly fees, no additional staff. Sure, your client could just go to Gemprint.com, register their diamonds and pay us the $50 registration fee. But why not offer the same service directly to your clientele? It's easy. Please contact is to find out the cost for your store today.
Diamonds Eligible for Registration
All diamonds certified by GCAL
All Gemprinted Diamonds
Over 5 million diamonds just waiting to be registered!
BECOME A GEMPRINT DEALER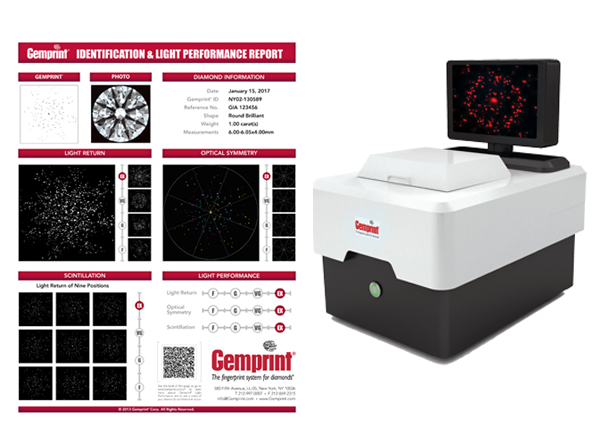 What is Gemprint Dealer?
A Gemprint Dealer owns a Gemprint system allowing them to capture the Gemprint of any diamond – loose or mounted. With this powerful tool at the sales counter, at the repair counter and at the appraisal desk, you can add consumer confidence to every transaction.
What's in it for your customer?
Customers who are looking for a full service jeweler will be drawn to your store. They will have a personal jeweler to Gemprint their diamonds and register them in the database.
What's in it for you?
The consumer demand for protection means that the GEMPRINT® system will be a strong revenue generator for your company for years to come. With the Gemprint system you are able to capture an unlimited number of Gemprints. You can capture any diamond's unique optical fingerprint, measure the optical brilliance, optical symmetry, and scintillation, take a photomicrograph of the diamond. This means that with only a few clicks you are able to present your customer with a complete Identification & Light Performance Report.
Benefits of owning a Gemprint Instrument
You can capture the Gemprint of any diamond
Drive new business into your store
Add a new source of revenue
Add a extra layer of consumer confidence at the repair counter
Verify the identity of returned diamonds
Easily identify your entire inventory of diamonds
Receive discounts on Jewelers Block Insurance Participating Insurance Companies