Instappraise Announces New Diamond Grading Certificate Database Integration with GCAL
New collaboration between the companies integrates the GCAL Diamond Grading Certificate Database into Instappraise's jewelry appraisal platform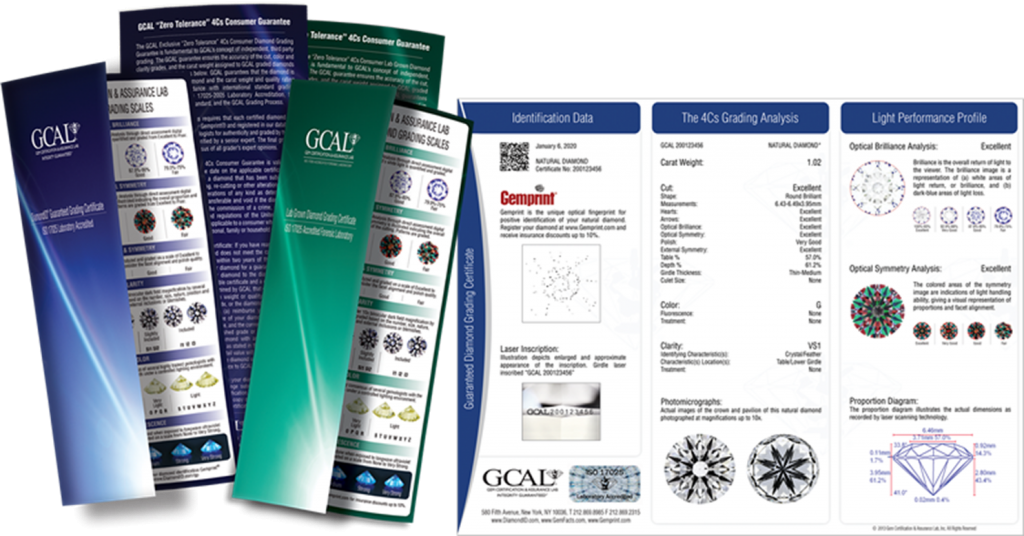 Calgary, Alberta: Fast-growing technology startup Instappraise – developer of the innovative and easy-to-use jewelry appraisal creation and management solution – is pleased to announce a new partnership with GCAL (Gem Certification & Assurance Lab). Thanks to this latest collaboration, the platform now seamlessly integrates with GCAL's Diamond Grading Certificate Database. Jewelry professionals who work with GCAL already know the organization for its well-regarded reputation within the appraisal and retail jewelry space. As part of its comprehensive roster of services, GCAL issues diamond Grading Certificates, guaranteeing its 4C's grading in writing. Instappraise aligns with GCAL's values of uncompromising integrity and unparalleled customer care.
Now, the power of GCAL's Diamond Grading Certificate Database is directly integrated into the jewelry appraisal creation process, allowing the user to search for any GCAL Certificate number and immediately gain access to all pertinent information from GCAL's proprietary database. Best of all, Instappraise makes this step a seamless part of the appraisal creation workflow through automation. With this powerful new integration, jewelry professionals can confirm that an item matches the information from its GCAL Certificate and then easily add that information to the appraisal. This solution minimizes clicks and greatly reduces the amount of data entry required on the appraisal document.
Don Palmieri, GCAL Founder and President says:

"2021 has been a year of major announcements by GCAL (Gem Certification & Assurance Lab), and now we're pleased to add Instappraise to the list of new and invaluable relationships that are all aimed at benefiting the industry, especially our retail customers."
"Both our companies are focused on providing the industry and consumers with an efficient digital experience," added Angelo Palmieri, GCAL COO. "And because GCAL is renowned the world over for our grading accuracy, consistency and ethics, as well as being the only gem lab in the world to stand behind our grading with a zero-tolerance consumer guarantee, the fit is truly synergistic." For all your grading report needs, you can explore GCAL's services, including grading for natural and lab grown loose diamonds and finished diamond jewelry, colored gemstones, and more. To learn more about their wide range of offerings, visit www.gcalusa.com.
To try out the Instappraise jewelry appraisal platform, including the new GCAL integration, and to schedule a one-on-one demo, visit www.instappraise.com.
About Instappraise: Instappraise is a cloud-based jewelry appraisal software and management platform designed for jewelers, gemologists, pawnbrokers, appraisers, and other jewelry industry professionals. A cloud-based, mobile-friendly platform available on all modern web browsers, it's the ultimate productivity tool for jewelry industry professionals, enabling them to offer an improved customer experience and get more done in less time. www.instappraise.com 
About GCAL / Gem Certification & Assurance Lab: Gem Certification & Assurance Lab (GCAL) is dedicated to supporting consumers in feeling confident about their diamond purchases by providing the most accurate and consistent gemological services with the utmost integrity and care. Located in New York City, they have earned a reputation for their unwavering commitment to accuracy, consistency and ethics. GCAL is also proud to be the only ISO 17025 Accredited Forensic Gem Laboratory in the world. For more information, please visit www.gcalusa.com